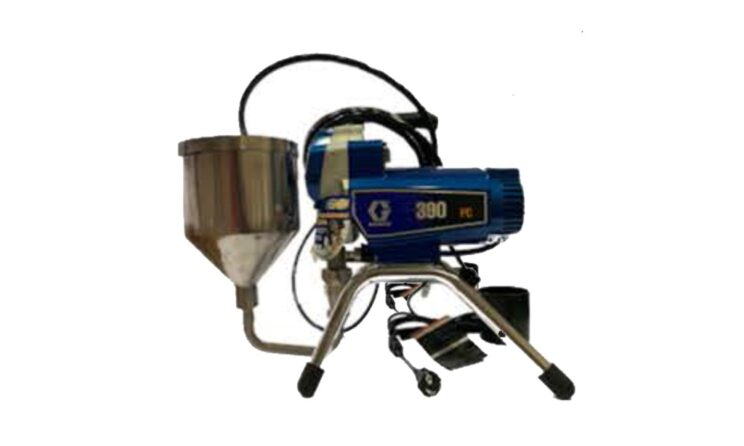 The placement of paints and other high-visibility materials on roads, highways, runways, and other vehicle pathways to transmit important information is known as road marking. While the standardized system of colors, lines, and symbols depend on current federal and state requirements. The underlying goals remain the same to ensure the user's safety for eg: rivers, bikers, and walkers.
The entire thermoplastic road marking equipment is not created equal. The Road marking Applicator machine, in addition to the Kneading Machine, is an essential piece of equipment. To complete the road project quickly and on time, you will not just require trained road marking workers, but also high-quality road marking equipment. Alpha Marketing is a well-known road marking machine dealers in Noida, offering this road marking equipment at very reasonable pricing.
Before you buy or rent road marking equipment, it is advisable to inspect it.
• Check that it is easy to use for your operator.
• It is made up of durable materials.
• It can handle both ready-to-use thermoplastic paint and drop-on glass bead additives.
Following is the checklist for high-quality road marking equipment :
Equipment Fabrication:
• Paint container: It should be composed of high-quality stainless steel that is energy-efficient and corrosive-resistant with removable chambers for different paints. Its exterior surface should protect from unintentional burns. Spray paint machine dealers in Delhi provide a high-quality paint container along with the paint at a reasonable cost.
• Road marking shoe and blade: When making highway lane markings or pedestrian crossings, the marking shoe for brush-type equipment can be measured for high accuracy markings for varied industries. The blade, like a paint bottle, should be made of a high-quality steel alloy.
• Glass bead dispenser container: When employing drop-on glass beads, the dispenser, like the marking shoe, should be adaptable to different widths.
Mobility and Machine Control:
• Controls and handles: It is important to have a good grip on the handles of your machinery. These controls are easily accessible.
• Swivel control: Having complete control over the machine's movements is critical. Look for machines with easy maneuverability, so you can stripe close to the curb and handle non-straight line work like arcs and curves in addition to precise straight lines.
• Mobility: High rolling resistance might damage the quality of your job by altering the evenness of paint application and reducing the road marking team's efficiency. Your equipment should have sturdy wheels that provide a low friction experience.
Performance of Road Marking: A few essential criteria will determine the success of your professional road application services job. Alpha Marketing, the finest road marking machine dealer in Delhi offers a comprehensive field demonstration of their equipment's capabilities.
Here are some more things to keep an eye out for :
• The paint and glass bead chambers material capacity: To do the work, how many times will you need to reload the paint chamber with thermoplastic paint material and drop-on glass beads?
• Calibrated paint application: Can you manage the paint's flow rate and coat thickness to meet industry-standard markings?
Temperature regulation: Does your equipment maintain a consistent paint temperature after melting and mixing the paint and pouring it into the marking machine? Excessively hot paint not only affects the color fastness of yellow paint but also affects the color fastness of other colors. It can also change how drop-on beads fall and sink into thermoplastic materials, reducing their retro-reflective properties.
Options for paint applicators: Have to recognize how adaptable your equipment is in handling markings of various widths, from narrow to wide to ultra-wide.
Key Selection considerations for Road Marking Paint:
Rules and Regulations at the state and national levels: As previously stated road marking standards differ from country to country and state to state, with some state laws being stricter than federal rules.
Location: The guidelines for road markings can also differ and are based on the location of the markings for eg: road vs. parking lot vs. airport runway. For example, high-traffic locations such as parking lots necessitate paints with great durability and endurance, and high-visibility places such as airport runways necessitate paints with high reflectivity.
Environmental conditions: The conditions in which road markings are placed and have an impact on how long they survive. For example, Water-based paints are undesirable for high-moisture conditions, but paints with high-quality pigments are ideal for locations with high UV light concentrations.
These are the important selection considerations for Road Marking Paint and the checklist for high-quality road marking equipment. Alpha Marketing is a well-known airless paint spray dealers in Delhi, in addition to road marking machines.