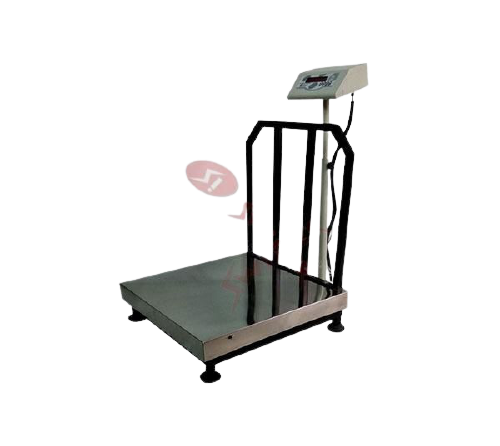 The primary function of businesses and industries across the globe revolves around the principle of uniformity. Being consistent with numbers and providing detailed reports of various goods makes a business credible. Weight is one of the many imperative factors of any thriving industry. Therefore, manufacturers across the globe have produced different types of weighing scales. These weighing scales come in various models, styles, and capacities based on the requirements of every customer.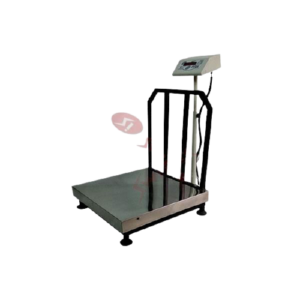 The demand for weighing scales has risen since manufacturers started producing various scales. Weighing scale manufactures understand and comprehend the needs of every business and industry. Clients can purchase multiple weighing scales for different industrial requirements. The availability of numerous weighing scales has opened doors for companies that initially depended on one weighing scale.
Before we dive into the complexities of weighing scales, we must first identify the types of weighing scales available.
There are two types of weighing scales  – Mechanical scale and Digital scale. The rest of the categories fall under these two scales.
Weighbridge
Industrial Scales
Floor Scales
Bench Scales
Balance Scale
Livestock Scales
Health/Bathroom Scales
Laboratory Scales
Counting Scales
Jewelry Weighing Scale
Platform Weighing Scale – The different types of platform weighing scales are – Wheelchair Weighing Scale, Coin operated Scale, Height-weight BMI Scale, Flameproof Scale, Pallet Scale, and Piece Counting Scale.
With a plethora of weighing scales available in the market, it is imperative to make an informed decision based on your business requirements. Platform weighing scale combine within all production processes. The wide range of platform weighing scales include:
Recipe management
Statistical control
Pharmaceuticals
Building materials
Agribusiness
Food & beverages
Counting, classification, and sorting
Production quantities
Quality check
Electronics
Benefits of Choosing The Right Platform Weighing Scale
Needless to say that not all industrial scales are suitable for every environment. Therefore, choosing the correct industrial scale for your business is essential. When purchasing weighing scales, you must avoid investing in cheap weighing scales as a business owner. Your business or industry must comply with international standards and government regulations when purchasing an industrial weighing scale.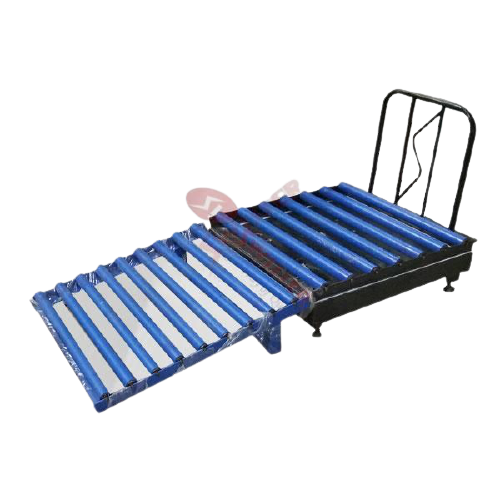 Investing in the correct industrial scale for your business will help avoid miscalculations of products. You gain brand value and credibility by providing accurate and transparent weight measurements to clients. Since industrial weighing scales calibrate according to your needs, following industry and government regulations is easier. Purchasing the correct weighing scale is a cost-effective long-term investment and avoids financial penalties. Weighing scale manufacturers – Swisser Instruments understand the complex needs of various industries and aim to provide accurate weighing scales.
Types of Platform Weighing Scale and Its Applications
Wheelchair Weighing Scale: Modern digital wheelchair weighing scales allow you to weigh immobile patients. The wheelchair weighing scale is most beneficial in hospitals, medical offices, and clinics. Patients who cannot stand or be transferred benefit from the digital wheelchair weighing scale. These wheelchair weighing scales can be folded, transported, and weigh patients up to 360 kgs. The digital wheelchair weighing scale comes with a backlight LCD, a   state-of-the-art metal platform, stainless steel bracket, and zero/tare function – making it a revolutionary product in the medical field. It has helped immobile patients in times of emergency for accurate results.
FlameProof Scale: The Flameproof scale is a high-grade industrial weighing scale used to prevent the entry of combustible gas or dust. The flameproof scale also contains the production of hazardous gas or sparks. The weighing scale is flameproof as it cools down any internal combustible gas. The flameproof weighing scale is wildly popular in the petroleum, chemicals, mines, and pharmaceuticals industries. Designed by the approval of experts, the flameproof weighing comes with durable material and the latest technology. The flameproof weighing scale is used for various purposes by industries worldwide.
Pallet Scales: The pallet scale can weigh loads up to 2000 kg and helps in easy loading and shipping. It can hold loads on the pallet scales of two individual beams.
Weighing Scales: The load-bearing portable weighing scale can accurately measure 200kg or more loads.
Weighing scales are widely popular in industries, businesses, and various commercial purposes. Businesses revolving around raw materials significantly benefit from weighing scales as they help keep track of the resources and avoid unforeseen financial losses. By helping you keep track of products, the weighing scales help you reduce waste.
The platform weighing scale helps industries comply with regulations, increase productivity, seamlessly fits into every industry, and records every weight data. These weighing scales are available in a range of capacities tailored to the needs of your industry. Platform weighing scales can endure and measure large objects.
Conclusion
Platform weighing scales have revolutionized businesses worldwide. These weighing scales are time and cost-effective and avoid minor risk violations. Overloading is a serious offence that comes along with a hefty fine – weighing scales help gain accurate measurements and follow industry guidelines.
Providing accurate measurements is one part of the weighing scale; the other is investing in the right equipment. Identify the weighing needs of your industry or business and consult with multiple manufacturers regarding your purchase. Once you identify the correct weighing scale, you can notice changes in your business.